Other Futures Foundation is looking for an engaged, entrepreneurial and passionate artist director who combines a solid knowledge of interdisciplinary contemporary art and culture, with a strong awareness of current social and political discourses in both local and global contexts. 
Posted by
Artistic Director Other Futures Festival
Other Futures is an Amsterdam-based multi-disciplinary arts festival and event series that strives to steer and contribute to critical conversations of our shared humanity and beyond. The online and offline activities serve as a meeting point for a growing international community of artists, cultural practitioners, and thinkers to enact and inspire changes. We start with imagining alternative routes to the future with speculative fiction as an instrument of change. Other Futures is the place to be for people who are curious, open to new experiences and encounters, positive about their own role in building other futures. 
To date, two editions of the festival have taken place: in 2018 and in 2021 (postponed because of COVID). The successful first edition gathered 3,000 visitors and 72 participants on stage from over 31 countries on the themes of Africa and its diaspora. The second edition's focus was on the future of a multispecies society and has been organised in partnership with De Brakke Grond during Museumnacht. Founded by Brigitte van der Sande after research on the critical potential of science fiction in 2014, the festival is embedded within a larger global network of future thinkers and makers. Other Futures is a project organisation that operates without structural subsidies. The festival is led by an Artistic Director, who, together with the Managing Director, work closely with a dedicated and resourceful team of freelancers and volunteers. 
Other Futures Foundation is looking for a new artistic director as successor to our founder, who has stepped down after the second edition in November 2021. We are looking for an engaged, entrepreneurial and passionate artist director who combines a solid knowledge of interdisciplinary contemporary art and culture, with a strong awareness of current social and political discourses in both local and global contexts. 
The artistic director is responsible for developing the vision and artistic content for Other Futures and leading a team of curators. The successful candidate (she/they/he) will work closely with the festival managing director and will regularly report to the Other Futures Foundation's Board. The successful candidate will be appointed before December 2023.
The artistic director will be responsible for:
Artistic Strategy
- Has an innate passion for speculative vision, writing and thinking by makers who envision and create other futures; 
- Holds an out-of-the-box vision on culture and arts, in connection to urgent societal issues;
- Can develop and implement a creative and strategic long-term program which reinforces the festival's mission and vision and connects to diverse publics;
Management
- Has management experience to co-lead with the Managing Director a team of freelance curators, marketers, designers, producers, and technical experts;
- Has experience working with a network of international and national collaborators; 
- Has familiarity and preferably experience with fundraising in public and private sectors and can address these with an entrepreneurial spirit;
- Other executive duties include drawing up and implementing the (long-term) strategic plan, budgets, and annual reports together with the Managing Director;
Other skills and requirements
- Has a proven commitment to the non-profit arts sector and familiarity with challenges of working with a small, event-based organization; 
- Has a minimum of three years' experience in organizing festivals or multi-disciplinary arts events;  
- Has an extensive network, knowledge of developments in the field of contemporary arts, culture and critical theory from a global perspective;
- Has preferably excellent knowledge of the Dutch cultural sector, and has good contacts/relationship with relevant stakeholders (e.g. funds, curators, artists, sponsors) and is creative in identifying sources of funding;
- Has excellent communication skills both in writing and speaking in Dutch and English, and is preferably fluent in more languages; 
- Will lead Other Futures towards sustainable long-term funding; 
- Preferably the candidate lives in the Netherlands. The board of Other Futures also welcomes applications for those who want to steer as a duo.
What we can offer
We offer an invitation for an adventurous organiser to work with a committed, passionate and engaged team with a great drive. This is a position where you can develop and express your vision with your appointed team of curators at a festival/event that has gained a reputation for being 'new' and 'alternative' within a highly dynamic arts environment in Amsterdam. You work with and report to an engaged and active board. 
As a project-based organisation, we unfortunately cannot offer a fee at this point. The artistic director's fee is on a freelance basis after successfully securing sufficient funds. If you are looking for an exceptional opportunity and have a pioneer's mindset, we would love to talk to you. 
How to apply
Interested candidates should send a CV and cover letter as attachment (in Dutch or English) latest by November 22, 2023, indicating where you saw the posting, by email to: board@otherfutures.nl. Please put "Artistic Director, Other Futures Festival" in the subject line of the email. We look forward to receiving your application!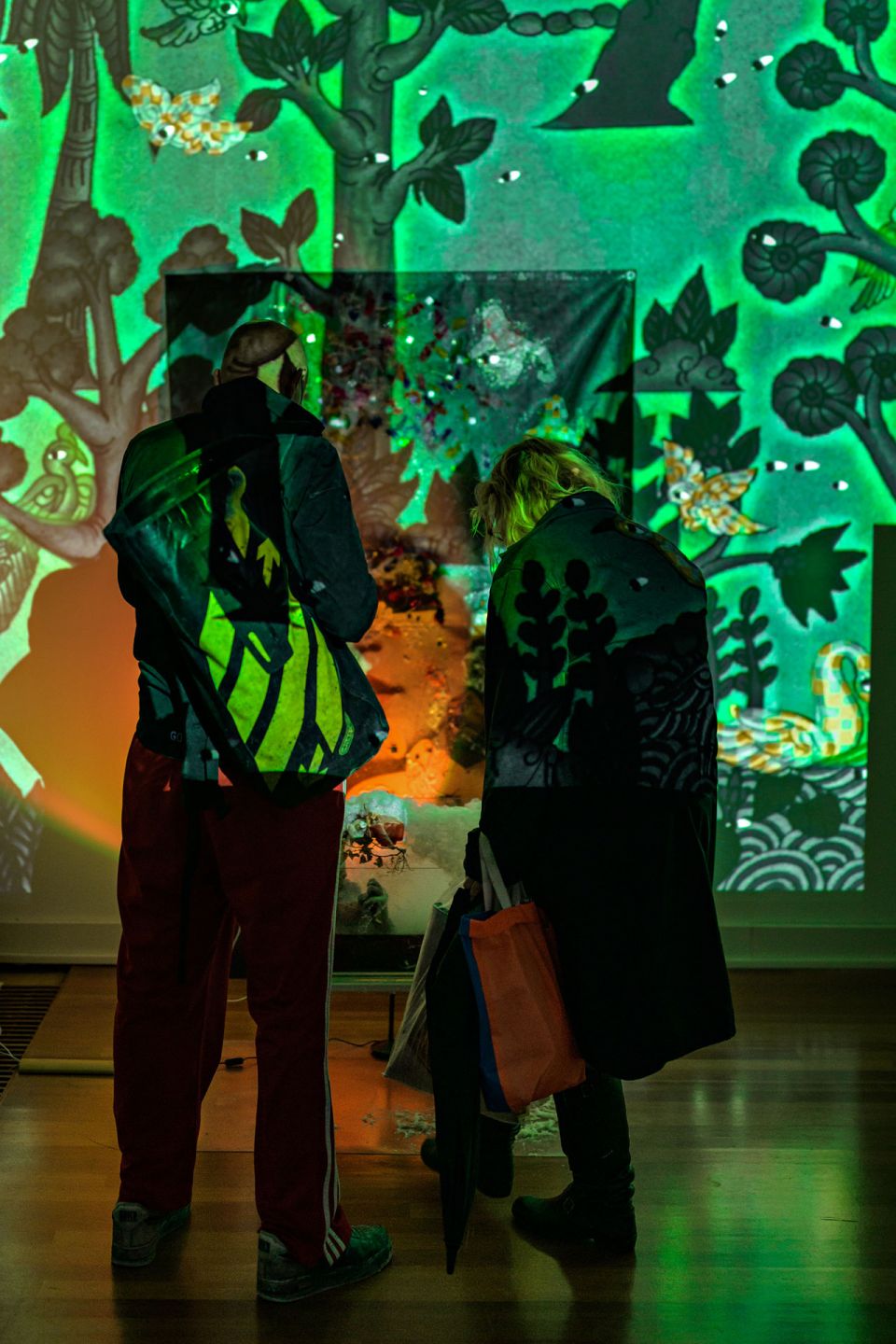 Back to overview